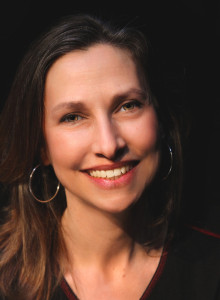 Playwright and Lyricist Dana Leslie Goldstein has won the New England New Play Competition, Harold and Mimi Steinberg Playwriting Prize, Different Voices New Play Award, ACTF New Play Award, Henry Hoyns Poetry Fellowship, AWP Intro Award, an Academy of American Poets Prize and numerous development grants.  Her work has been seen at Manhattan Theatre Club, Cherry Lane, Culture Project, Julia Miles Theater (Women's Project), The York, Theatre80, Theater for the New City, New Dramatists, Center Stage, BMI, Vineyard Playhouse, Pulse, Theater Row Theatre, Gene Frankel Theatre, The Barrow Group, Acorn Theatre, The Lark, Beckett Theatre, Neighborhood Playhouse, The Workshop Theater, Torn Page, Nuyorican Poets Café, Estrogenius Festival, Brave New World Rep, Players Club of Swarthmore (PA), Ensemble Theatre of Chattanooga (TN), Clamour Theatre (FL), American Stage Company (FL), Left Edge Theatre (CA), Spooky Action Theatre (DC), Pacific Theatre (Vancouver, Canada), TischAsia (Singapore), NYMF, on Ellis and Liberty Islands, at the U.N. and on Equity TYA tours.
Dana's newest full-length play GO DOWN, MOSES is part of American Stage's 21st Century Voices Festival, in St. Petersburg, FL.  In addition, it was selected for both Brave New World Rep's Brave New Works Festival (zoom reading, March, 2021) and the PCS New Play Festival in Pennsylvania (in-person reading, Summer, 2022).  It was a finalist in the Jewish Plays Project's National and Regional Contests (Spring, 2021) and was a semi-finalist for the 2021 Bay Area Playwrights Festival, Ashland New Plays Festival, and the 2022 Athena Plays in Progress Series (2022).
Monologues from several of Dana's plays are published by Applause Books in the 2021 anthology "She Persisted" and by Smith & Kraus in their "Best Men's Stage Monologues of 2021".  A collection of Dana's short plays was published by Next Stage Press in May, 2021, under the title "Birth, Death & Bourbon: 3 Short Plays by Dana Leslie Goldstein".  Her play "The God Part" is published in "Best Short Plays of 2021" (Smith & Kraus).  Monologues will also appear in the 2022 editions of "Best Men's Stage Monologues" and "Best Women's Stage Monologues" (Smith & Kraus).
Dana is a librettist in the BMI/Lehmann Engel Musical Theatre Workshop, and a playwright member of The Workshop Theater.  She has been a member of the Playwrights Lab at Women's Project, NewShoe & the Dennis and Victoria Ross Foundation Emerging Playwrights Lab.  Dana holds MFA degrees in both Playwriting and Poetry, each of which were funded by full writing fellowships.  Dana is a proud member of the Dramatists Guild.
For more information, please visit www.danalesliegoldstein.com.
Agent: Michael Moore, (212) 221-0400,  Michael@MichaelMooreAgency.com
---
Watch Dana's interview with Clamour Theatre's Artistic Director Elaine Smith.