The Musical Story of the First Shared Thanksgiving
Book & Lyrics by Dana Leslie Goldstein, Music by Jon Goldstein
This original musical recounts the year leading up to the first recorded Thanksgiving, a time when Pilgrims and Wampanoag worked together, overcoming their mutual fear and distrust. Without help from the Native Americans, the colonists would never have survived.
Enough for All is told from the perspective of the Wampanoag Native Americans and the Pilgrims, who eventually put aside their differences and learn to trust each other as human beings. When they sit down together to give thanks, they are beginning the tradition that we celebrate today. Though we know that this hopeful beginning is short-lived, at least for this moment, there is enough for all. Students are encouraged to learn from the past, especially from these moments of peace between cultures.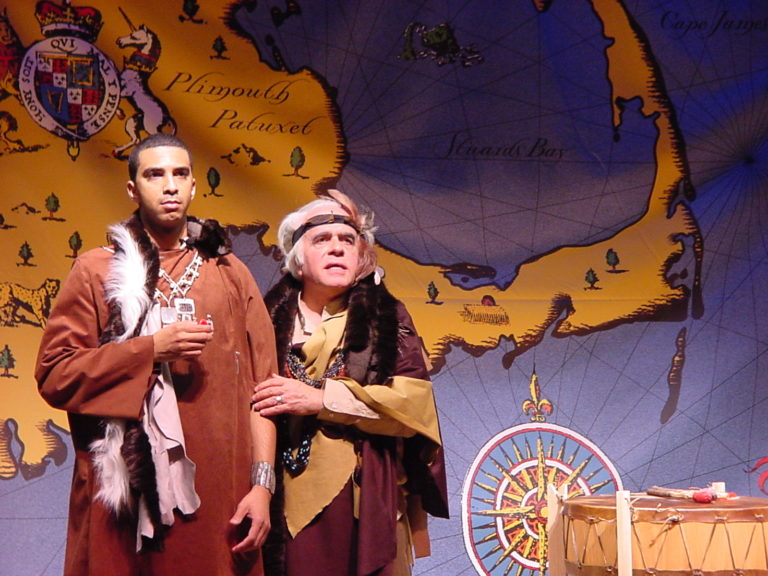 More info at theatergarden.org