May, 2021 – Birth, Death & Bourbon is now available for purchase. To buy or to license the collection or the individual plays "Natural", "Undiscovered Country" or "Red in the Morning", please visit Next Stage Press at:
2021 – GO DOWN, MOSES is a Jewish Plays Project Finalist, for their Regional and National Contests, Spring 2021. https://www.jewishplaysproject.org/go-down-moses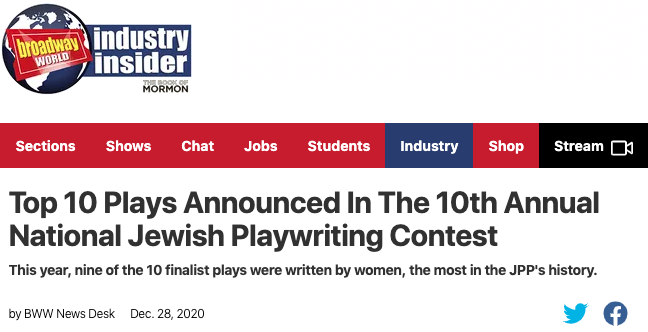 JANUARY & SUMMER, 2021 – Players Club of Swarthmore will present a zoom reading of GO DOWN, MOSES on January 27th, 2021, and then a live presentation of the play in their New Play Festival (Summer, 2021).
MARCH, 2021 – GO DOWN, MOSES will be presented by Brave New World Repertory Theatre, directed by Tai Thompson. http://bravenewworldrep.org/current-season/
JUNE, 2020 – Dana was honored to have her monologue Anzia Alone included in LIBERTY'S DAUGHTERS – Immigrant Women's Monologues at the virtual Nuyorican Poets Cafe. Featured in Broadway World.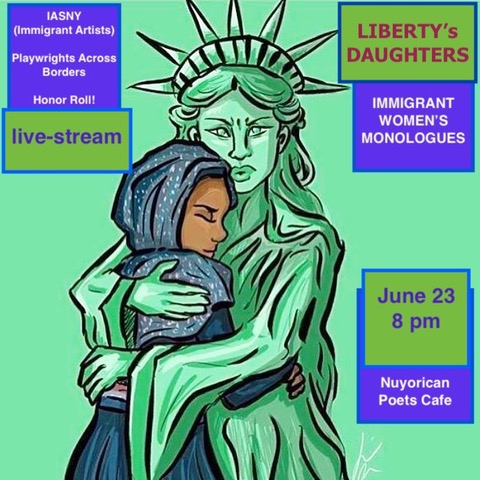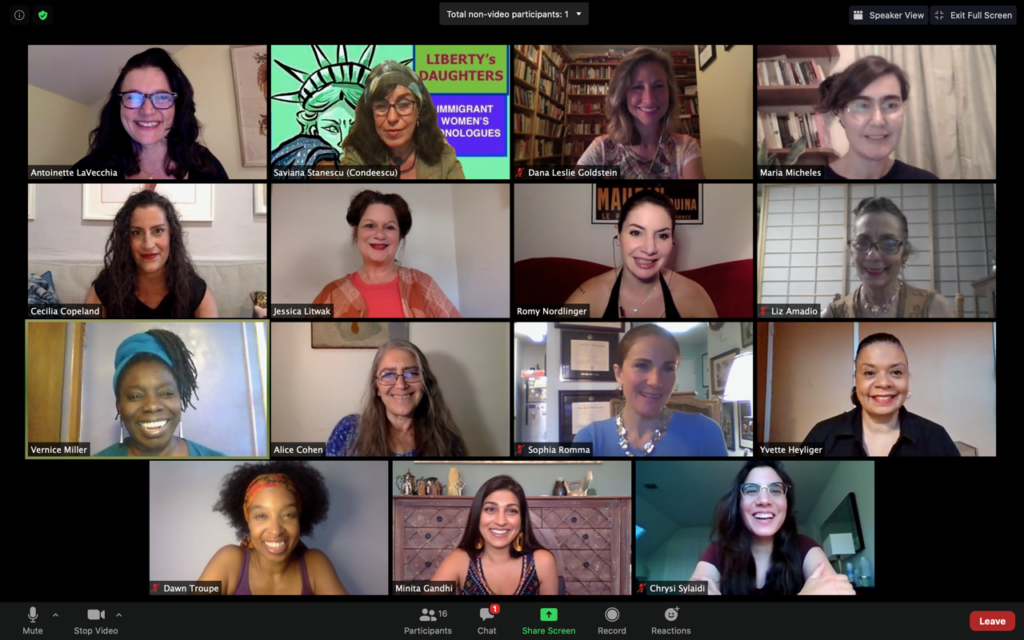 ---
MAY 2020 – LOVE IN THE TIME OF CORONA – Hundreds of writers from across the US answered the call and 50 stories were selected; stories that illuminate how simple acts of love are guiding people from all walks of life through this global pandemic. As the artistic anchor to the largest African American community in the nation, The Billie Holiday Theatre, Inc. is honored to announce these amazing writers who have found meaning and inspiration during this moment of "pause."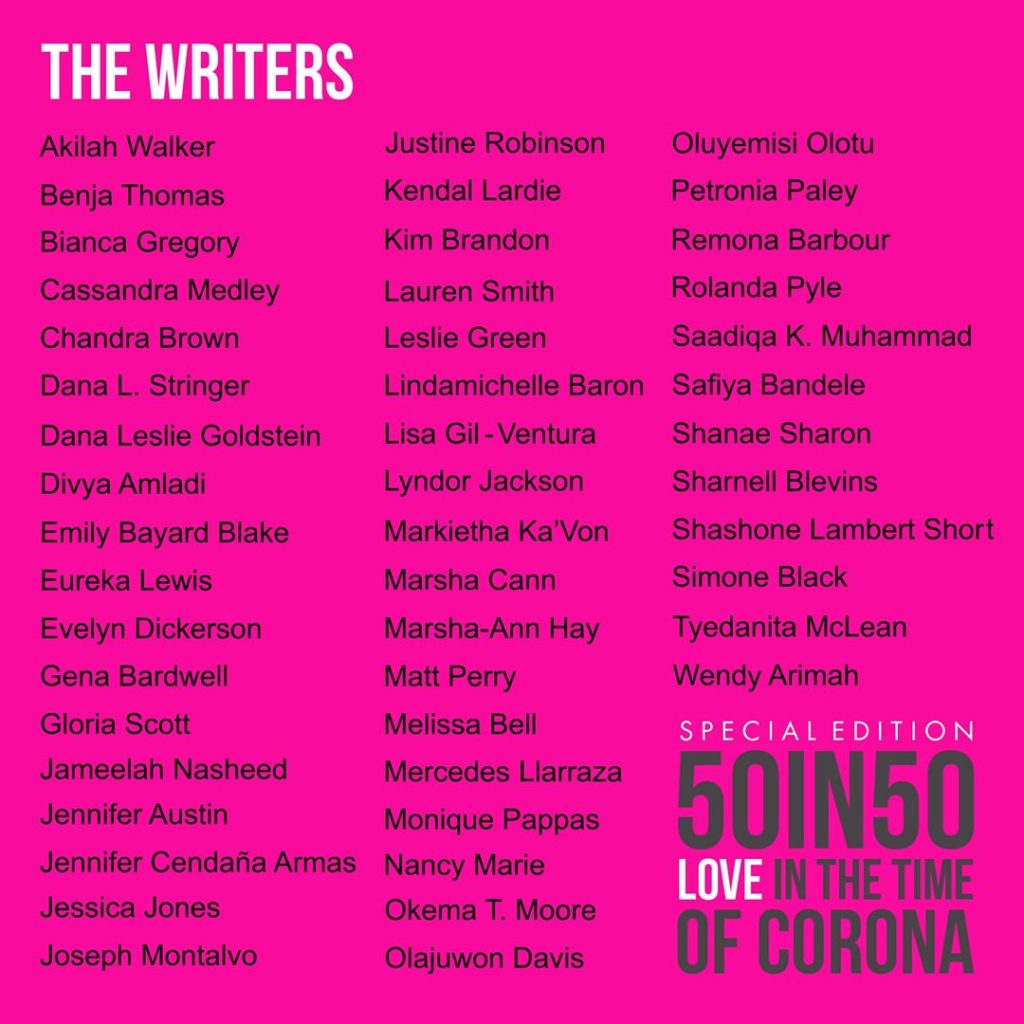 ---
JANUARY, 2020 – Dana was thrilled to be one of five playwrights chosen to be in residence for a week of writing, public forums and play readings at Clamour Theatre's 2nd Annual Clay & Water Festival, in Green Cove Springs, FL. Her play GO DOWN, MOSES had a terrific concert reading as part of the event.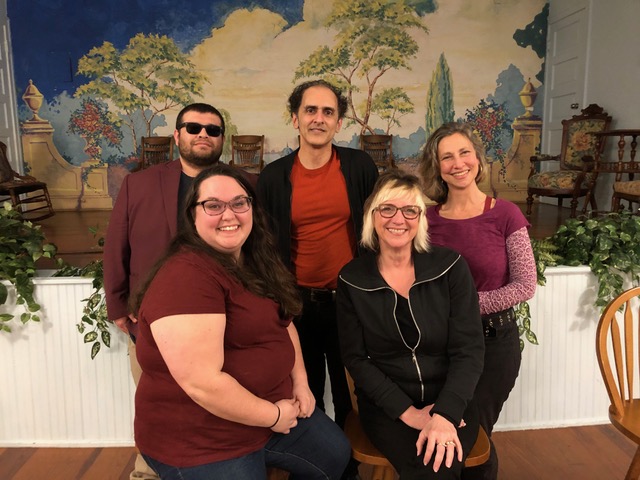 Left to right: Franky Gonzalez, Molly Wagner, Kelly Mcburnette-Andronicos, Max Gill, Dana Leslie Goldstein
---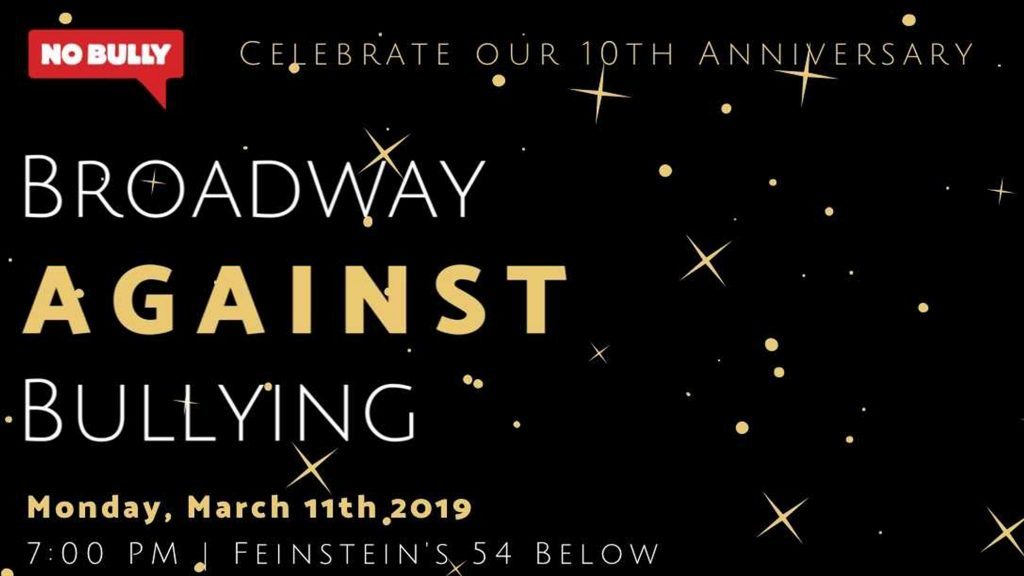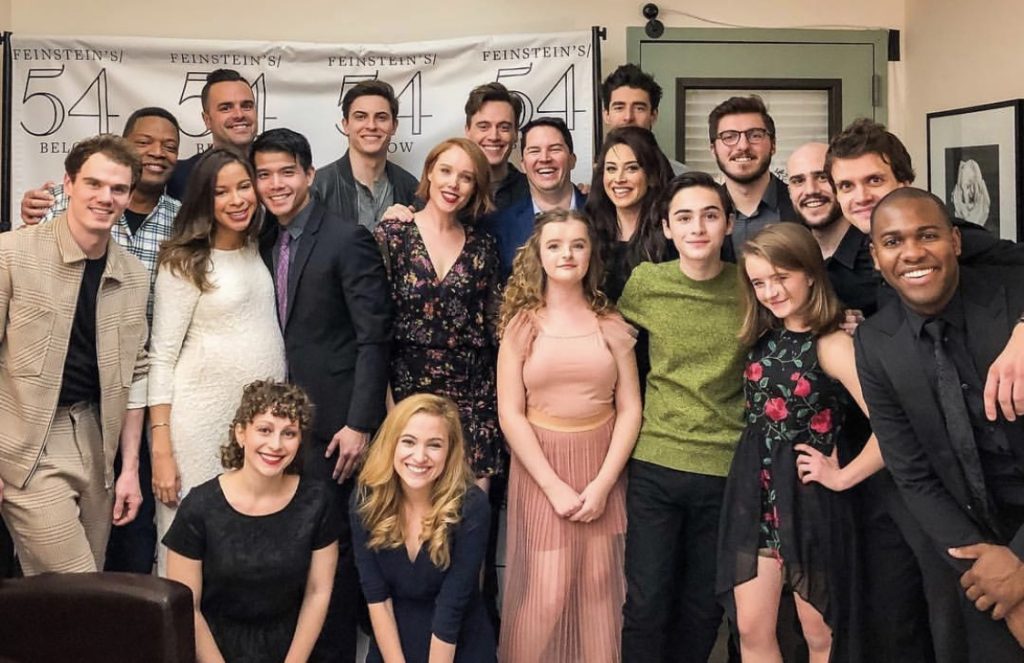 ---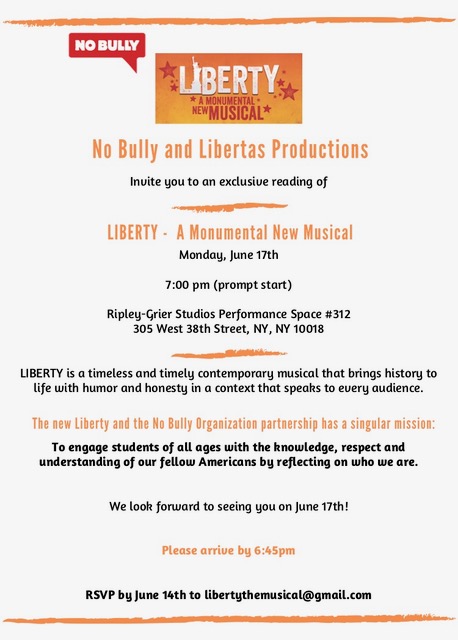 ---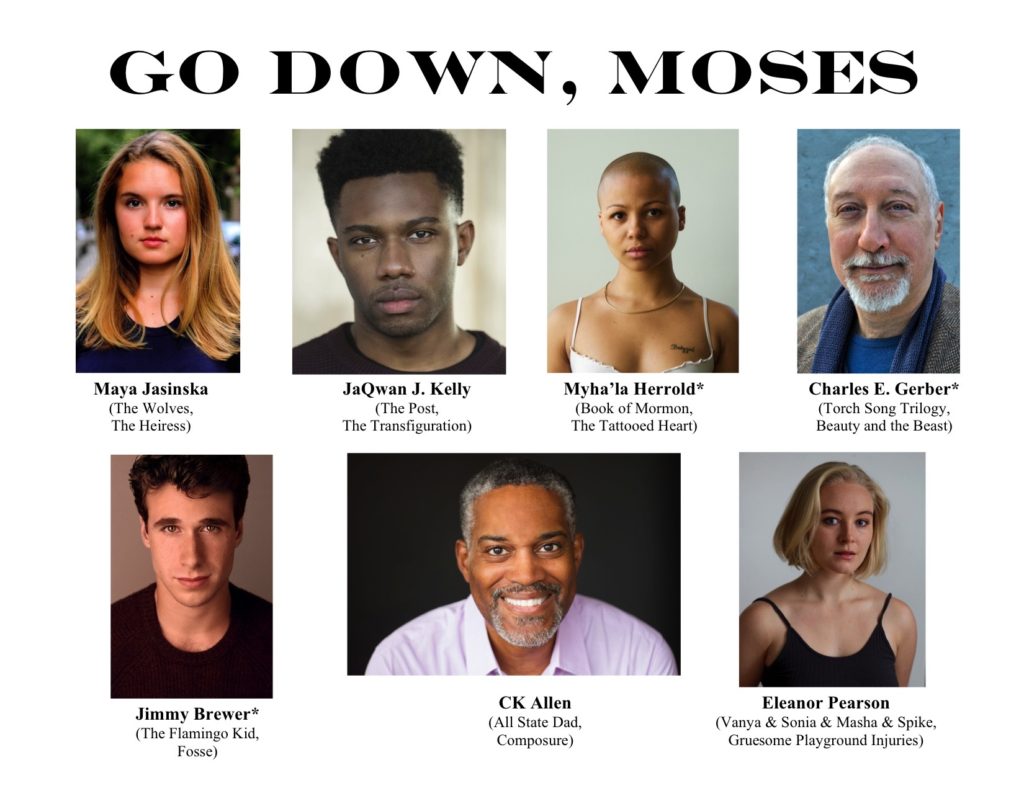 ---
DAUGHTERS of the SEXUAL REVOLUTION will be presented at Guild Hall in East Hampton on August 2nd, 2018. Book your tickets here.
---
GO DOWN, MOSES receives The Workshop Theater Company's first ever developmental intensive in June, 2018. Directed by Keith Greer with dramaturgy by Leslie Kincaid Burby, GO DOWN, MOSES will return to The Workshop in the fall. Stay tuned.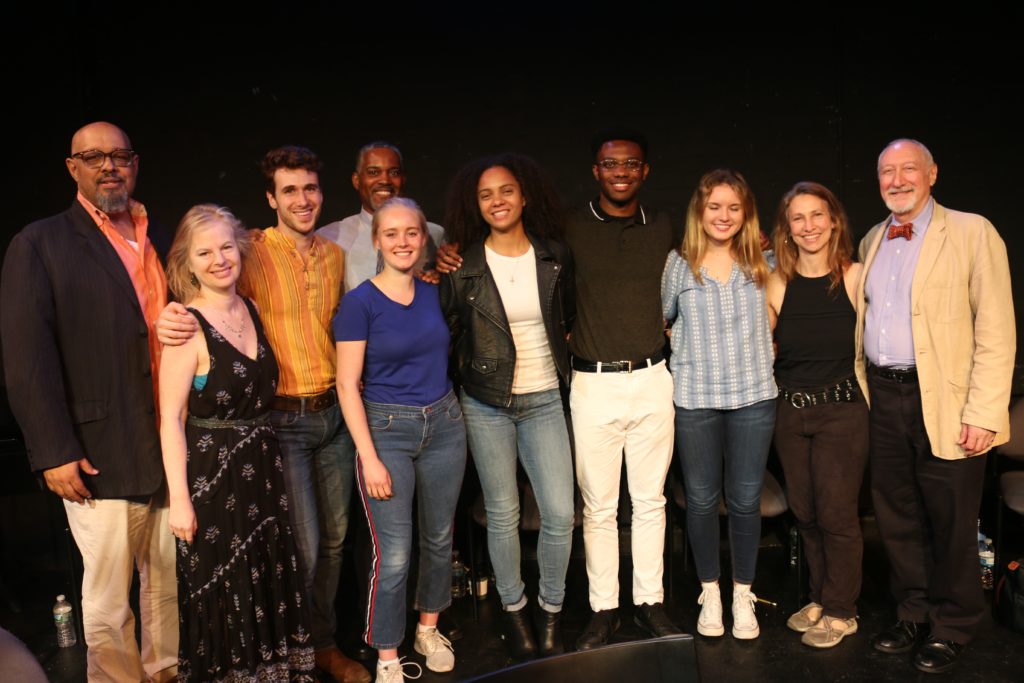 ---
Lauren Stein presents private reading of Daughters of the Sexual Revolution. The play is moving toward a Broadway production starring Melissa Gilbert and Timothy Busfield.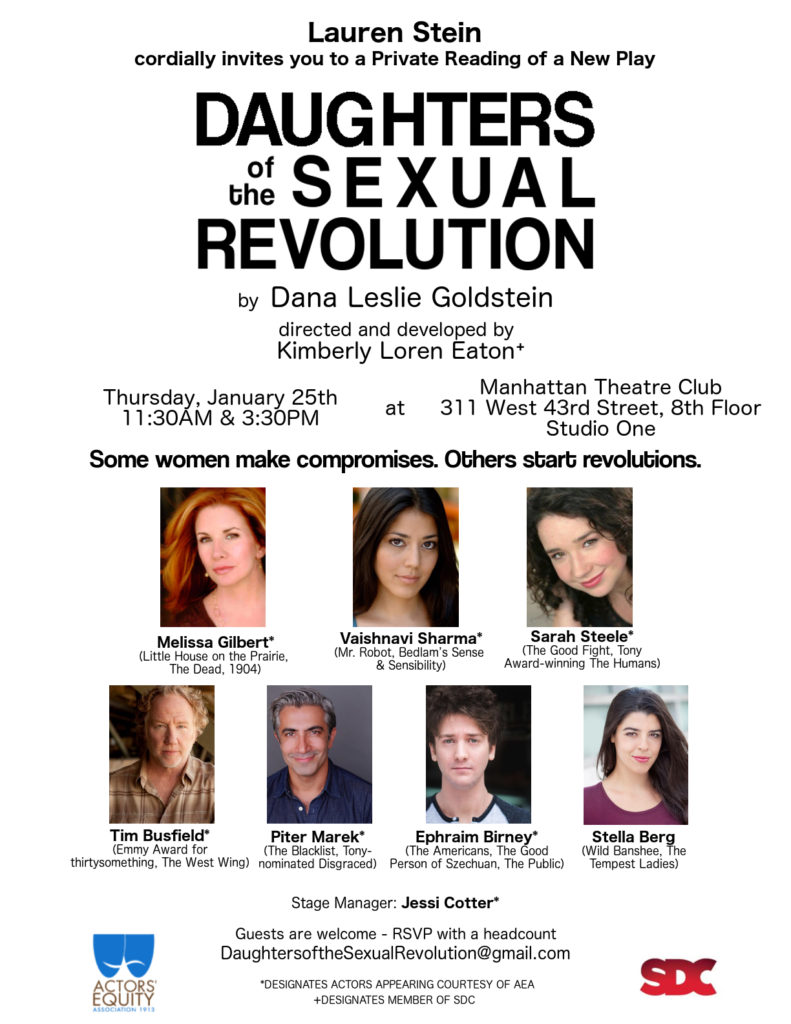 ---
Daughters of the Sexual Revolution was chosen for development support by The Dennis and Victoria Ross Foundation (NYC, 2017). Development toward commercial production is ongoing. Stay tuned for big things happening in 2018!
---
LIBERTY's next licensed production will be at The Livingston County Historical Museum in Geneseo, NY in October, 2017.
---
A monologue from Daughters of the Sexual Revolution has been selected to be published in the collection BEST WOMEN'S STAGE MONOLOGUES of 2017
---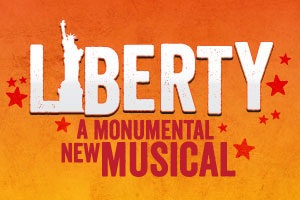 LIBERTY, a monumental new musical opens Off-Broadway on July 4th, 2016
---
LIBERTY, a monumental new musical is now available for licensing at Miracle or 2 Productions.
The cast album is available at Broadway Records.