Abraham Mendel escaped the Nazis and fought for Israeli independence. Now in his seventies, he's a contractor in Brooklyn, with adult daughters who won't do what he says. Abraham must let go of his regrets if he's going to be the father, and the hero, they need him to be.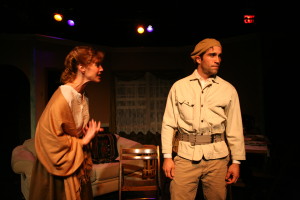 Next Year in Jerusalem is a winner!

Grandly ambitious at the same time that it is just family…a delight…a pleasure…See it for sure tonight, tomorrow night, and the night after.

– Gerald R. Kelly, The Martha's Vineyard Times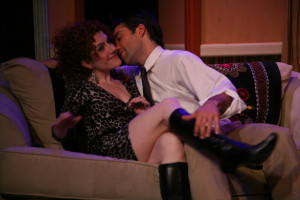 Home run! A gifted playwright who is blessed with a solid sense of dialogue and conflict, pace and texture, and a discerning eye for characterization…

– Virginia Poole Vineyard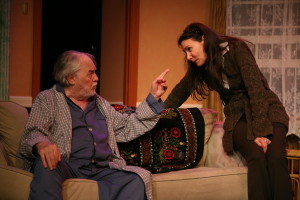 With Goldstein's strong writing and the cast's  remarkable work, it would be hard not to care for the Mendels and the story that spins out over the course of the play… Next Year in Jerusalem features Dana Leslie Goldstein's strong writing and a well-told story.
– Byrne Harrison, Stage Buzz